1
James Blake "James Blake"
There'll be some groans at this being #1 but no other album this year got as much rotation. For those familiar with his EPs, such as the Kelis-sampling CMYK, Blake's debut album was something of a shock. The wonk and bass pushed back revealing a new Blake as a singer-songwriter.
(Atlas)
2
Tim Hecker "Ravedeath, 1972"
Ravedeath
is an intense suite of unsettling ambient drone that consists of layers of dissonant electronics and washes of static intertwined with the deep, resonant sound of an antique church organ in an ever-shifting push-pull interplay. Powerful, enigmatic and haunting, without a doubt among Hecker's most accomplished work to date.
(Kranky)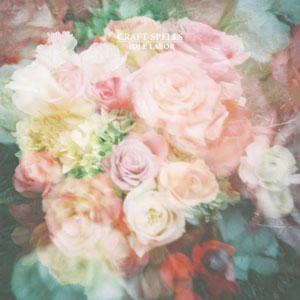 3
Craft Spells "Idle Labor"
Craft Spells play up-tempo indie pop with a sweet tinge of melancholia. Their sound is informed by early eighties British synth-pop and New Zealand's Flying Nun. Also audible on Idle Labor are echoes of Radio Dept. and New Order (paid homage to via the cover art). A near-perfect summer album.
(Captured Tracks)
4
Tin Man "Perfume"
Weird, twisted and brilliant, Tin Man's off-kilter piano melodies and unexpected time signatures have a warping effect on the mind and the disembodied, creepy vocals will make your skin crawl. This house music isn't made for dancing, but more for sitting alone in the small hours, deliberately weirding yourself out.
(Salon)
5
Emptyset "Demiurge"
Demiurge sees the Bristol-based duo push their insanely bass-heavy industrial glitch further into the abyss. Like Byetone but made more visceral due to the dominating sub-bass throb that could only come from urban Britain in the wake of grime and dubstep. Starkly minimal, hugely absorbing and, at times almost threatening.
(Subtext)
6
Shabazz Palaces "Black Up"
This summer's Ishmael-less Digable Planets fiasco just proved who the real genius was in the band. Butler, known as Butterfly in the Digable days, has been involved with some great projects since then (e.g. Camp Lo and Cherrywine) but
Black Up
is by far the most inspired album he's made.
(Sub Pop)
7
Murcof "La Sangre Illuminada"
La Sangre Illuminada
, Murcof's sixth album, originally only released locally, was composed as a soundtrack for the film of the same name by Mexican director Iván Ávila Dueñas. It is an intense, immersive album constructed of layers of sombre cello, sparse piano and glitchy electronics, resulting in a tense ambience.
(InFiné)
8
Kangding Ray "Or"
Or
is the third, and most accomplished, album by Kangding Ray (aka French producer David Letellier). Starkly minimal with superbly crisp production, this is Bass music Raster-Noton style. Not an ounce of fat on the whole record, Hype Williams must have cried into their cornflakes when they heard this record.
(Raster-Noton)
9
Robag Wruhme "Thora Vukk"
Robag Wruhme (aka German producer Gabor Schablitzki) delivered his second solo album, hot on the heels of his critically acclaimed
Wuppdeckmischmampflow
mix on Kompakt earlier in the year. Warm, emotive and atmospheric,
Thora Vukk
is a truly beautiful album of cosy yet compelling organic 'house'. Perfect for a wintry day.
(Pampa)
10
J. Cole "Cole World: The Sideline Story"
Backed by none less than Jay-Z and following several great mixtapes over the course of almost five years, rapper and producer J. Cole finally gave us his debut album.
Cole World
debuted on the Billboard chart at #1 but it should've garnered a bit more critical attention than it did.
(Roc Nation)